~ What to look for when buying a home with a pool ~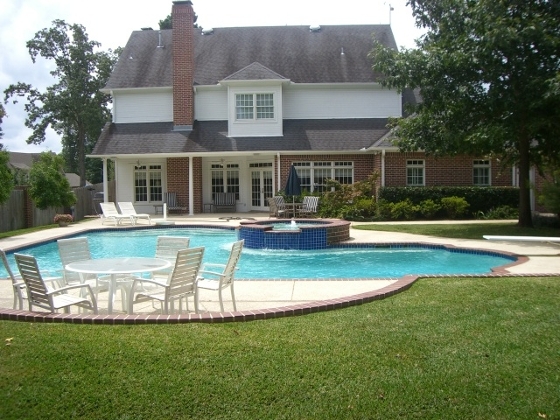 If the pool is open, some home inspection services will check both structural and mechanical aspects as part of their pre-purchase service. If your home inspector doesn't have the expertise, ask a pool inspector to come and have a look. Although this can be more difficult in the fall and winter especially if there's a cover or the pool is empty.
In addition to an inspection, here are a few more questions to ask and things to look for:
• Ask who installed the pool and who has been looking after it. Your realtor should know whether the pool company is reputable.
• Imagine what the backyard will look like in summer, or ask to see photos. Make sure it gets adequate amounts of sun and shade, and check for overhanging trees that will drop leaves in the pool. Check that the lights work.
• Ask for a written assurance from the owners that all pool equipment works. Pool equipment and plumbing can be expensive to replace. The pool or home inspector will check them to make sure they're working properly and have been adequately maintained.Keep in mind that most of the home inspectors will not inspect the pool you may have to get another inspector that specialize in pool inspections.
• If there are signs of repair, ask what happened. If it's a vinyl-lined pool, look for tears. Stains may be merely an
aesthetic concern, but they could also mean a problem lurking.
• If there are no obvious tears or cracks, look for water-saturated soil in the area around the pool, pump or
plumbing
• The water should be crystal clear. If it isn't, ask why.
• Review the operating costs. For an average 12-by-24-foot pool, the pump shouldn't cost much more than $40 a month to run. The heating costs shouldn't exceed $100 a month. And the chemicals should be approximately $500 a season. If costs are higher, it could be an indication that the equipment will need to be replaced soon.

Kind Regards,
Tibor Bogdan